Print Subscriptions
Print Subscriptions of xDev Magazine
---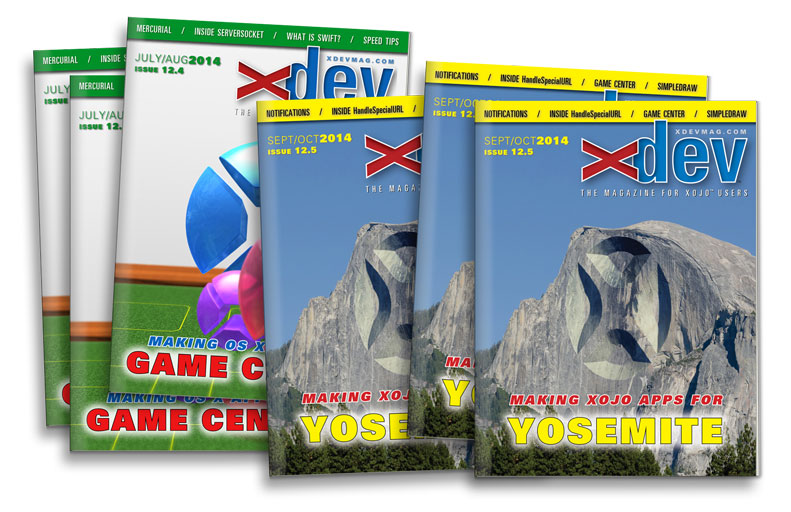 In 2008 xDev Magazine went digital-only, but as of fall 2014, thanks to print-on-demand technology, we're bringing back the print edition! It's even better than before, as it's now full-color throughout. The print edition is 6"x8" booklet, printed on high-quality paper.
As a print subscriber, you'll be emailed links to download the PDF edition right away, but it may take a few days to produce your printed copy. You should also allow time for mailing.
We've worked hard to keep the costs of the print edition down, but postage, especially overseas, is expensive. Annual print subscriptions are $100 for the U.S. and $125 for international readers. To purchase a print subscription, head over to our Store.
Note: If you're already a digital subscriber and wish to upgrade to a print subscription, please contact us for the procedure. (It must be handle manually since we'll prorate your existing subscription into the upgrade and you'll only have to pay the cost difference between the two subscription types.)
If you have any other questions about the print edition, please let us know.